TIMBER TRUSSES

FOR A PRIVATE HOUSE
FILL OUT THE FORM ABOUT YOUR TIMBER TRUSS PROJECT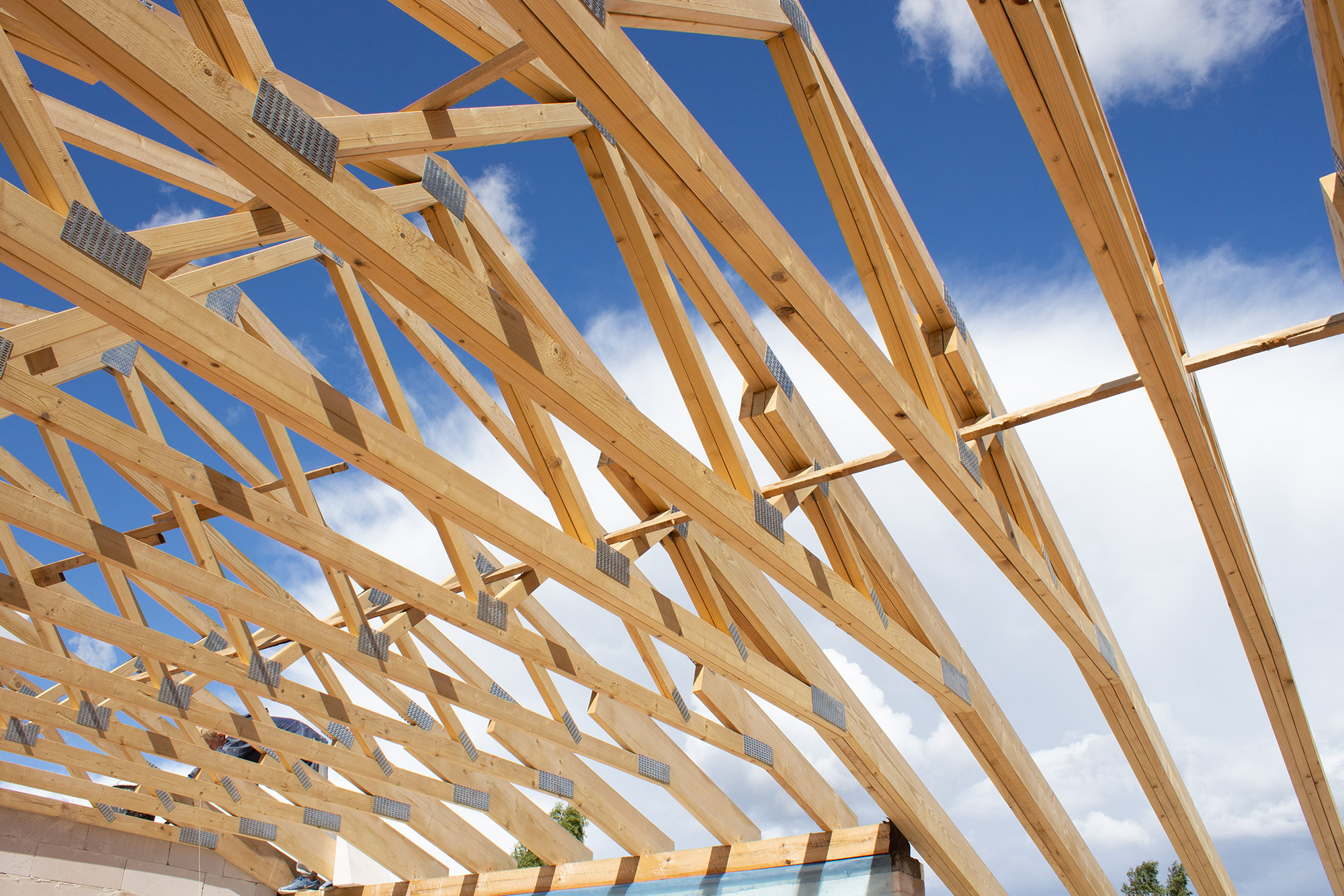 ROOF CONSTRUCTION
LOW COSTS OF THE TIMBER TRUSSES
Do you have a problem to figure out which roof construction to choose for the roof of your private house? Trusses will definitely be a solution worth considering, due to their attractive and competitive price and high quality. Place a free order and find out the cost of your project.
You can ask if we offer the best prices on the market. Yes, taking into account our automatic, certified production process, as well as individual approach to design, we are definitely able to offer you the best price.
The assembly process is much faster if we compare it to other roof constructions. Installation of trusses for a medium size private house, depending on the roof configuration, takes 1–2 days. Not only will you be able to save on labor costs on the construction site during the construction work, but also later, in case there will be a need for reconstruction when it is necessary to replace the roofing as soon as possible, protecting the premises from precipitations.
The new generation MiTek timber truss press purchased in 2020 helps us to produce timber trusses even faster than before, which means faster delivery times and impeccable quality.
PROFESSIONALS TRUST US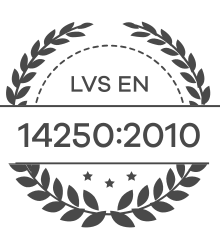 Timber trusses for private house
I came to the conclusion that ready-made timber trusses are a better solution basing on my previous experience. The first building on my plot was a garden house, I chose to have its roof built on site by masters. Honestly, it was not a pleasant and satisfying experience, I struggled, starting with the search for quality lumber, looking for a long time for a sawmill that can offer straight, precise geometry lumber. We needn't have worried that the trusses got a little wet during the assembly, because the wood dries as fast as it absorbs water. Of course, you have to be more careful in autumn, when in some regions there are prolonged heavy rains. Timber trusses are also beneficial when it comes to energy efficiency.
A private house in an exclusive area
I controlled the house construction process myself as a customer. When it came to the choice of roof constructions, it was clear that a wooden frame house definitely needs prefabricated timber trusses, which possess both quality and durability. The maximum span of wooden beams is more than 6 m. I chose concrete tiles for the roofing, as required by the architectural style, so I needed to make sure that the beams had sufficient load resistance.
Customer that ordered trusses for his private house
Roof trusses were selected for the brick house, having come to the conclusion that the finished, prefabricated roof structures will definitely be a more convenient and faster solution. Moreover, in the end it cost cheaper than a locally made roof structure.